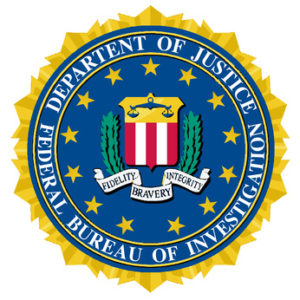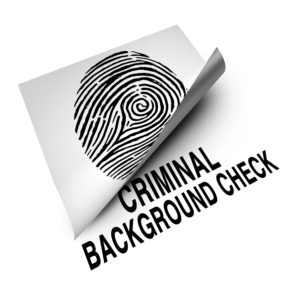 FBI Report via Live Scan Fingerprinting
Official FBI Criminal History Reports FAST! Same Day Results in Most Cases.
The FBI Criminal History Report is also known as a Criminal Identity History Summary, Police Clearance Certificate, and Rap Sheet.
Electronic fingerprint transmission through an FBI approved Channeler. This is the fastest way to obtain an official FBI criminal history report to live, work, or travel in a foreign country, for personal review, foreign adoption, or attorney requests. The report is not to be used for the purpose of licensing or employment.
If you are not located close to our Irving, Texas office, we can still help you by scanning completed fingerprint cards and submit them electronically.
For live scan service for the FBI report, you are required to either be a US Citizen or a Legal Permanent Resident. If you are neither one, you will be required to send traditional ink fingerprint cards to the FBI for processing and we can help you with certified ink fingerprinting on the FBI FD-258 fingerprint cards.
When time is of the essence, our digital live scan procedure is your best option!
Dallas Live Scan Fingerprinting can help you obtain an authentic hard copy (copy proof, tamper proof) FBI criminal history report by digital live scan electronic transmission so that you don't have to wait days or weeks to receive your report. Most often, you will receive your FBI report within a couple of hours after we transmit your fingerprints to the FBI. The FBI manually processes FD-258 fingerprint cards sent in from all over the country so because of their enormous daily workload, it can take them several days to process a criminal history report for you. When we transmit your fingerprints via live scan electronically, the FBI's computer system runs your fingerprints against their criminal databases lightening fast without the need for manual processing, thus significantly shortening the turnaround time for you to receive your report (within hours vs. several days).
Some of the most common reasons for obtaining an FBI criminal history report are for:
An individual may obtain a copy of his or her FBI criminal identification record for review and correction purposes, to challenge the information on record, for court-related matters, or to meet requirements to live, work or travel in a foreign country.
Your fingerprints are electronically transmitted to an approved FBI Channeler for a complete search of FBI criminal history records through the FBI's CJIS Division. Your personal criminal history report will encompass arrest records from all 50 states and over 3,000 counties across the United States.
If you prefer, your FBI Criminal Report can be printed on tamper proof blue security paper to prevent fraudulent changes or modifications. One printed copy of your personal criminal history report is included with each order. For a small additional charge, extra copies can be requested when you place your order. FBI security standards require FBI Channelers to purge all FBI criminal report information within 1 month after it has been delivered to you. Because of these guidelines, it is best practice for you to save the PDF of your FBI report in case you need additional copies.
FBI criminal history reports may be submitted to the U.S. Department of State in order to obtain an Apostille (authentication) Certificate. Many countries now require this additional step prior to issuing your visa or residency in their country. Dallas Live Scan Fingerprinting can help you obtain the Apostille Certificate within a week!
You may not request an FBI report transmitted through an FBI Channeler for employment and/or licensing purposes within the United States. This type of request should be coordinated with the appropriate state identification bureau (or state police) for the correct procedures, which normally requires fingerprint card submission or live scan transmission to the particular state processing the background check. Additionally, Dallas Live Scan Fingerprinting is certified to fingerprint by ink on fingerprint cards, or by digital transfer to fingerprint cards, as requested for any state application (all 50 states), Immigration, and most reasons that traditional ink fingerprinting is required. We are now authorized to transmit by live scan to the Florida Department of Law Enforcement as an approved live scan device vendor. Eventually, we will be capable of transmitting to a few other states, including Illinois and California.
We are highly trained and experienced to maximize the quality of fingerprint images obtained on our technically advanced state-of-the-art live scan equipment, which significantly reduces the likelihood of transmitting illegible fingerprints (less than a 2% rejection rate).
Mobile Live Scan Fingerprinting
Dallas Live Scan Mobile Fingerprinting Service
Dallas Live Scan Fingerprinting provides Mobile Live Scan and Ink Fingerprinting Services throughout Dallas – Fort Worth, TX!
Why choose a mobile fingerprinting service? Now days, people are very busy and strapped for time. The high cost of fuel is another factor they consider. We offer a convenient mobile service, in addition to office appointments, to give our customers a choice. Just call us at 214-529-8157 to schedule a convenient appointment. We travel all around the Dallas – Fort Worth, TX area and beyond.
Convenience: When company executives and employees do not have time to travel around to get their fingerprints recorded, we will travel to them. Then, all they have to do is walk into a conference room to get fingerprinted quickly and conveniently and go right back about their busy day minutes later!
When executives and employees are required to complete multiple fingerprint cards for many different states, we will bring our FBI approved Mobile Live Scan system to fingerprint them digitally in just 5 minutes and then we can print off all of the fingerprint cards they will need, including future card printing requirements.
This process is much cleaner, quicker, and easier. We can archive their fingerprints in our live scan data base for future fingerprint card requests. This way, the executive will not need to spend time meeting for fingerprinting again and again and you will save on future mobile trip charges. In this example, you would simply call or email us to print off additional fingerprint cards for you in the future (including any state specific cards) and we would get them sent out to you expeditiously from our office. We make fingerprinting a very simple process for you!
Mobile Fingerprinting Service Areas:
Below are some of the areas that we service for mobile live scan and ink fingerprinting throughout Dallas – Fort Worth, TX. If you don't see your city below, just call us at 214-529-8157 to confirm that we service your area.
Certified Ink Fingerprinting
Certified ink fingerprinting. We ink roll your fingerprints onto fingerprint cards such as FBI FD-258 cards, FINRA cards, SF-87 cards, or any State specific cards and other forms requiring ink fingerprinting. We are certified to offer all of the same ink fingerprinting that the local police departments and other law enforcement agencies offer. We have more availability than they do and we always have plenty of the FBI FD-258 fingerprint cards in stock at all times. The process is simple and very efficient. With our years of fingerprinting experience, you can count on Dallas Live Scan Fingerprinting to get it done right the first time!
When you need to be fingerprinted, be aware of the following: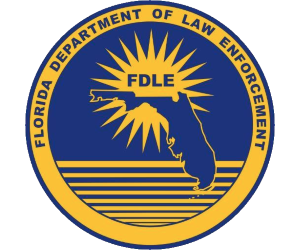 Florida (FDLE) Live Scan Transmission
We are FDLE authorized to process live scan fingerprint transmissions directly to the Florida Department of Law Enforcement (FDLE) for Level 2 background checks. You will need to provide us with an ORI Agency Identifier number. If you are not located close to our Irving, Texas office, we can still help you by scanning in completed fingerprint cards into our FDLE software to submit to Florida electronically. Most background checks are completed within 24 hours and you will be given a Transaction Control Number (TCN) that is unique to your individual background check record so that you can keep track of your background check on the FDLE website.
What is an ORI number?
An ORI number is a code that tells us why you are getting a Florida criminal background history check. You will be given instructions (from the regulatory agency requiring a background check) that includes a specific ORI Number (Originating Agency Identifier).
Florida Live Scan background checks are completed within 1 – 3 business days (most often 1 day) of receiving your electronic fingerprint transmission.
Your employer or regulatory agency will provide you with the ORI and Dallas Live Scan Fingerprinting is not responsible for selecting the correct ORI for you. It is important to use the correct ORI number when we transmit your fingerprint records to FDLE so that the correct agency requesting your background check will receive your completed background check results.
We are an approved Live Scan Vendor by the Florida Department of Law Enforcement to submit your fingerprints electronically. Section 435.04 mandates that Level 2 background security investigations be conducted on employees, defined as individuals, required by law to be fingerprinted pursuant to Chapter 435.
You can verify that we are on the FDLE approved Live Scan Device Vendors and Service Providers list. Just go to this link http://www.fdle.state.fl.us/Criminal-History-Records/Documents/ApplicantLivescanService-ProvidersVendors.aspx and we are shown as DFW Mobile Services. You may also verify we are approved by calling FDLE at 850-410-8161 (FDLE Criminal History Services Section).
If you reside out of state or are unable to visit our location to be fingerprinted, we have a solution for you! We utilize advanced scanning technology to convert traditional ink fingerprint cards ("hard cards") into an electronic fingerprint record, and then transmit fingerprints electronically to FDLE just as if we had scanned your fingerprints in person. Converting a "hard card" into an electronic record enables an applicant to have their fingerprint record processed just as quickly as if they had traveled to our fingerprint office location! Just call or email us if you need more information regarding this fast and convenient process.
FINRA Electronic Fingerprint Submission (EFS)
FINRA is the Financial Industry Regulatory Authority
FINRA electronic fingerprint submission (EFS) is the fastest way to obtain results for your FINRA background check. For electronic submission, we'll need your company's CRD number, and company name/address as listed with FINRA.
Dallas Live Scan Fingerprinting is authorized to handle all of your electronic fingerprint submissions (EFS) to FINRA. We have been approved to submit EFS under the guidelines established by the FBI and FINRA. Currently, there are less than 15 companies with the capability and authorization to submit fingerprints electronically to FINRA and we just happen to be one of them!
As a certified vendor, we offer a secure connection where fingerprints can be submitted electronically with results being delivered back to the broker dealer through the FINRA CRD. Electronic fingerprint submissions allow for much faster processing times vs traditional ink fingerprint card processing, higher quality fingerprints as scored on our live scan system by the FINRA and FBI scoring algorithm, reduced rejection rates, and lower FINRA fingerprint processing fees assessed to financial firms requesting the background checks.
Apostille from the U.S. Department of State
If you need to quickly get your FBI report Apostilled by the US Department of State, we can help you get it processed within 4 business days, which includes Priority Mail shipping and tracking to you upon completion! It takes about a week for you to receive it start to finish, excluding weekends and holidays.
If you plan to travel to a foreign country to live, work or attend school, many countries now require your FBI report to be Apostilled (certified/authenticated) by the U.S. Department of State.
An Apostille is a certification provided under the Hague Convention of 1961 for authenticating documents for use in foreign countries. Documents destined for Hague Convention countries require an Apostille from the Secretary of State.
The first step is to obtain your official FBI report (also known as a Criminal History Identity Summary or Police Clearance Certificate). You can obtain your FBI report by mailing fingerprint cards directly to the FBI or we at Dallas Live Scan Fingerprinting can help you get it much faster by utilizing our state-of-the-art technologically advanced digital live scan system, even if you are not located close to our office.
Once you have your FBI report, the fastest way to get it Apostilled by the U.S. Department of State is to email us your PDF of your FBI report. We'll then have the State Department begin the Apostille process for the country that you will need it to be Apostilled for. Our expedited process only takes 3 business days, and then on business day 4 we send your FBI report back to you on tamper proof security paper with the attached Apostille from the Secretary of State. We will provide you with the Priority Mail or FedEx tracking number. It only takes about 1 week start to finish for you to receive your Apostille. Nobody can get it faster for you than Dallas Live Scan Fingerprinting can!
Color passport photos (2" x 2"). The following parameters are verified for compliance for your passport photos: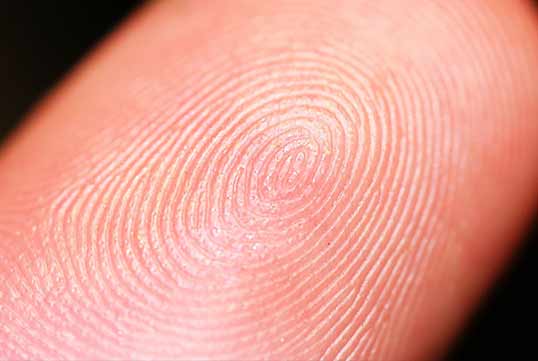 Our advanced software is capable of capturing digital fingerprints and storing them in our secure server for future fingerprint card printing. This is inkless, clean and efficient and eliminates the need for you to continuously get fingerprinted time and time again. We scan your fingerprints, then store/archive them securely, and print fingerprint cards as you need them on any type of fingerprint card, including all state specific cards. We can fingerprint in our Irving office or at your location, just call for a price quote and convenient scheduling.
Archiving Fingerprints Provides Accuracy and Convenience: When company executives and employees need to get their fingerprints recorded time and time again, it's much more convenient to digitally record them in 5 minutes and archive them for your future use. When executives are required to complete multiple fingerprint cards for many different states (10 or more cards for example), this archiving process is so much simpler than fingerprinting them by traditional ink card after card after card. Our process saves them time by fingerprinting once (and quickly) and they do not need to be fingerprinted over and over again in the future either.
A common misconception about printing digital fingerprints onto cards, and we hear this every day, is that some states won't accept them, that they must be ink fingerprints and not digital live scan. All states and agencies accept fingerprints digitally printed onto fingerprint cards. They are not being transmitted electronically, only printed as black ink fingerprints just the same as traditional ink pad rolled fingerprints. Whether the fingerprint comes from the ink pad or the laser jet printer, they are black ink fingerprints on fingerprint cards.
Digitally scanned and printed fingerprints are actually preferred because the fingerprints are often more clear, they are smudge proof, and the FBI scoring algorithm built into our software scores each fingerprint and tells us if we have good, bad or fair scoring fingerprints. In this example, you would simply call us to print off additional fingerprint cards in the future (including state specific cards) and we would get them sent out to you expeditiously from our office. We make fingerprinting a very simple process for you!
If you have executives or employees in other states, we can scan fingerprint cards into our digital system and archive their fingerprints for future fingerprint card printing! All we need for them to do is get fingerprinted in their area and send us the fingerprint cards to scan into our system. We make it simple!
Digital fingerprint archiving is by far your best, most convenient option. However, we do also offer traditional ink fingerprinting if archiving is not your preference and we are very proficient and experienced at recording excellent fingerprints for you by either method.
Dallas – Fort Worth TX Mobile Notary Services
Most types of documents can be notarized:
What is required prior to commencing a notary act? Mainly, the document(s) being notarized must be complete prior to signing. All parties required to sign or witness the document(s) signing must be present, must have government issued picture identification, and must execute/sign the document(s) in the presence of the official Notary.
A Notary Public is an impartial witness only. No legal service or advice will be given at any time, nor will we be responsible to review, disseminate or explain the contents of any document. You must be 18+ years of age, fully comprehend the document that you are signing, and where you will be signing on the document prior to meeting with the Notary OR consult legal counsel before hiring us to notarize your document.
As an impartial witness, the official Notary's sole purpose is to identify all signers, and witnesses if any, and then observe/witness each signer execute the document prior to notarization.